The Erdos Miller team brings their collective experience from across the oil and gas industry to create innovative and cost-effective solutions for our clients.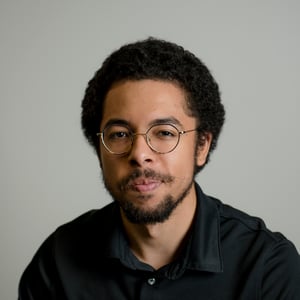 Cameron Basham
Software/Firmware Developer
Having worked in automation maintenance in the web-offset printing industry, as an electronics technician manufacturing vibration detection equipment, and having studied electronics, programming, and Aeroponics in his spare time, Cameron is highly capable in a multitude of disciplines. After learning how to build Erdos Miller's various tools, namely Eclipse and MicroPulse, calibrating MicroPulses, and programming applications to assist MicroPulse manufacturing, he is now working as a firmware and software developer who is well-versed in Python and knowledgeable in C and LabVIEW.