The Erdos Miller team brings their collective experience from across the oil and gas industry to create innovative and cost-effective solutions for our clients.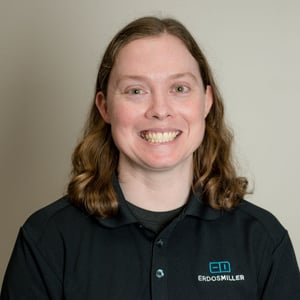 Jennifer Costello
Reliability Specialist
Jennifer has over 10 years' experience in the Oil & Gas industry, working with a variety of mud pulse, electromagnetic, and dual telemetry MWD systems. After graduating from Texas A&M University at Galveston in 2012 with a degree in Marine Engineering Technology, she began her career in the field with Precision Drilling as an MWD Operator. Since then, she's held a range of positions including coordinating, R&M, and reliability. Jennifer has a passion for all things technology (especially MWD) and enjoys the challenges that arise when you dare to lead.