The Erdos Miller team brings their collective experience from across the oil and gas industry to create innovative and cost-effective solutions for our clients.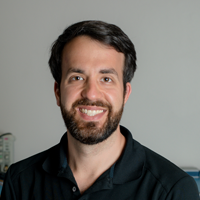 David Erdos
Product Line Manager
David is an expert in high-reliability downhole electronics with a passion for designing products to improve the efficiency of the drilling process. David began his career in the aerospace industry working at Boeing Commercial Airplanes but was drawn to the challenges of designing innovative oilfield tools. David has led several successful product design teams where he has successfully reduced client operational costs by as much as 70%.