The Erdos Miller team brings their collective experience from across the oil and gas industry to create innovative and cost-effective solutions for our clients.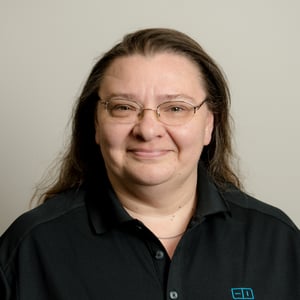 Kim Kerswill
Electronics Assembly
Kim comes to us with an Associates Degree in Electrical Technology and 7 years of experience with circuitry and soldering. She is currently IPC J-STD with Space addendum Certified. She is looking forward to learning about the oil and well drilling industry.