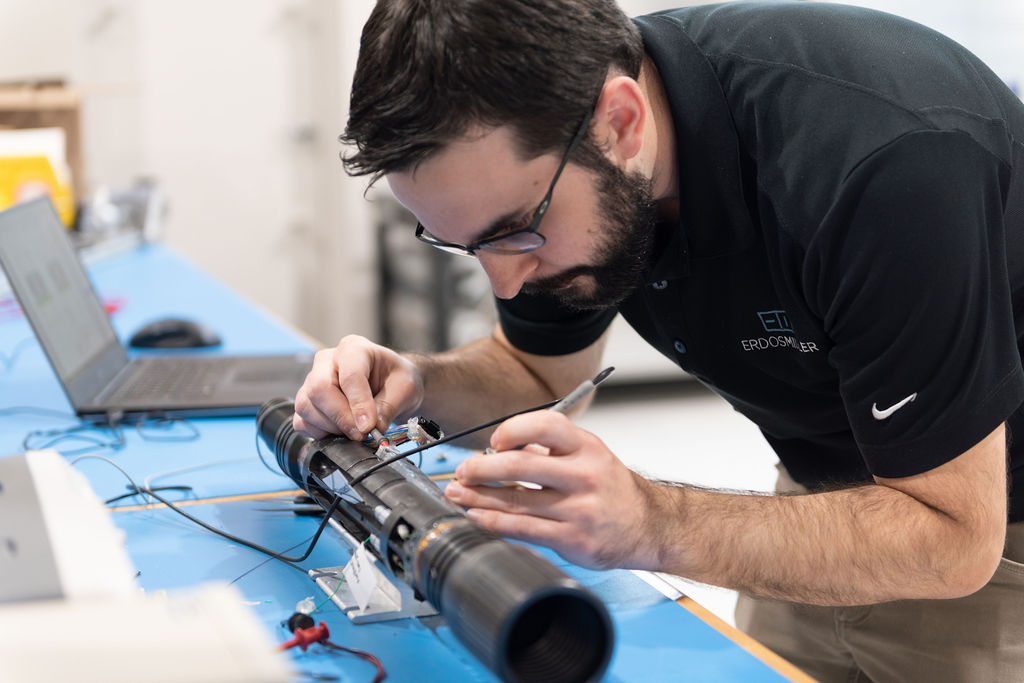 Wireline & Coiled Tubing Services.
Erdos Miller creates technology for coiled tubing and wireline industries to help them stay relevant in the face of new drilling and completions technologies. Each have its niche that we believe still give them a leg-up on alternative applications. Coiled Tubing is here to stay as long as we need plug milling, and wireline is a staple for high resolution well evaluation.
Partnership Opportunities
We believe a single company cannot take on all the challenges that MWD presents. Our method to magnifying our achievement is to create technology
partnerships with companies that are like-minded in their approach to developing cutting-edge technology. Partnerships allow our MWD tool
technology roadmap to accelerate and to push forward with providing value to our customers quicker.
Partnership Opportunities
Real-time Coiled Tubing Kit (Contract Pending)
Inertial Navigation System
Experience
Wireline Telemetry
Plug Milling Dynamics
Power Supplies